Update on Nifty levels, Derivative Outlook and Equity Pick of the day 6th Dec 2017
Nifty 10118 /Sensex 32802/ Bank Nifty 25124
17 Advances / 33 Declines/ 0 Unchanged
Benchmarks end marginally in red ahead of RBI policy outcome
Indian equity benchmarks ended the Tuesday's trade with marginal losses as traders remained on the sidelines ahead of the outcome of two-day policy review by the Reserve Bank of India (RBI) beginning today. The RBI is likely to keep the key rate unchanged on Wednesday and stay focused on inflation control as the rebound in September quarter GDP growth. Markets started the session on pessimistic note, as sentiments remained dampened after global rating agency Fitch Ratings pared India's growth forecast for this financial year to 6.7% from 6.9% estimated earlier citing lower than expected recovery in the second quarter. For 2018-19, the credit rating agency has cut the forecast to 7.3% from 7.4% earlier.
Sentiments also weighed down with India's services sector growth losing momentum in the month of November, as sustained pain from the country's Goods and Services Tax (GST) regime triggered significant decline in demand and lower customer turnout. The seasonally adjusted Nikkei Services Business Activity Index fell to 48.5 in the month of November from 51.7 in the month of October. The Nikkei India Composite PMI Output Index, which measures both manufacturing and services, was also down to 50.3 in November from 51.3 in October. However, recovery in final hour of trade helped markets to pare most of their early losses and end only with marginal cut, as traders drew some solace on report that Finance Secretary Hasmukh Adhia has called a meeting of tax officials from the Centre and States on December 9, to assess the trend in revenue collections from the GST and review measures to further boost compliance.
On the global front, European markets were trading mostly in red in early deals, amid latest news surrounding Brexit talks and fresh economic data. Activity in the UK service sector dropped more than expected in November, dampening optimism over the British economy as the sector makes up approximately 80% of gross domestic product. Asian markets ended mostly in red despite growth in China's services sector activity picked up to a three-month high in November, buoyed by a solid rise in new business, though the rate of expansion remained moderate and weaker than the long-run trend.
Back home, export oriented stocks remained buzzing as the key policymakers led by Commerce Minister Suresh Prabhu will unveil the mid-term review of the foreign trade policy today. Exporters have been voicing concerns about challenges on account of implementation of GST. Aviation stocks flied higher on report that India's domestic passenger traffic grew by 20.4% in October. The report enlightened that India's domestic demand was highest amongst major aviation markets like Australia, Brazil, China, Japan, Russia and the US. PSU banking stocks remained in focus in today's trade on report that the finance ministry is working with state-run lenders to frame a common set of rules for valuation of stressed assets for faster resolution of loans extended by consortia of banks.

FII's Activity 5th-Dec-17
The FIIs as per Tuesday's data were net buyers in equity segment, while they were net sellers in debt segment, according to data released by the NSDL.
In equity segment, the gross buying was of Rs 4259.38 crore against gross selling of Rs 4255.53 crore. Thus, FIIs stood as net buyers of Rs 3.85 crore in equities.
In the debt segment, the gross purchase was of Rs 876.14 crore with gross sales of Rs 884.31 crore. Thus, FIIs stood as net sellers of Rs 8.17 crore in debt.
Now what to expect ??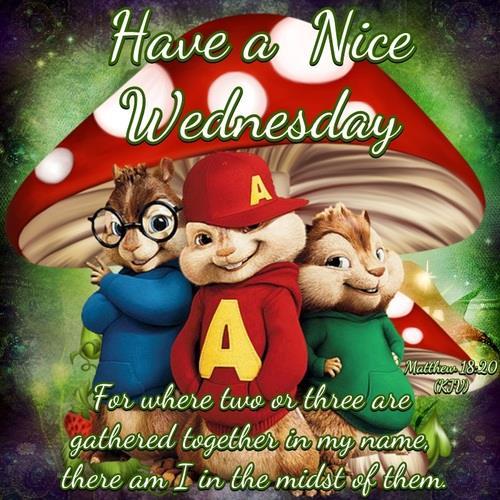 Nifty Levels
Yesterday... almost tool the support and bounced back.
Close below 10080 will see sharp downside panic till 9920 mark else it could test 10250 again.
Daily Derivative Outlook 6th December 2017
• Nifty December 2017 futures closed at 10146.75 on Tuesday, at a premium of 28.45 points over spot closing of 10118.25.
• Maximum Call writing was seen at Nifty 10100 strike and Maximum Put writing was seen at Nifty 9900 strikes.
• Maximum positions are at 10500 CE and 10000 PE.
• BALKRISIND (35.10%), HEXAWARE (20.90%), OFSS (15.70%), JETAIRWAYS (12.70%) and SRTRANSFIN (11.50%) were the top gainers in terms of open interest.
• M&MFIN (-9.6%), CHOLAFIN (-9.10%), BHARTIARTL (-7.8%), MINDTREE (-5.50%) and VOLTAS (-3.20%) were the top losers in terms of open interest.
Derivative Idea (6-12-2017)
Adani Ports losses around 2.10% of open interest as short unwinding Tuesday's trade. Adani ports forming hammer candlestick pattern on daily chart when this occurs it usually indicates the formation of a support at level and is thus considered a bullish pattern.
Now what to expect??
Hurdle at 391 … above 391 rally remain continue till 405—410 and then to 420++ mark in days to come,
Support intact at 380
Current chart pattern and derivatives data suggest that we expect further rally in coming sessions.
Trading Recommendation (06th Dec 2017)
Buy Adani ports above 391 with stop loss of 380 for the initial target 405—410 and then to 420++ mark.
IndusInd Bank - Top Pick (6th Dec 2017)
Buy IndusInd Bank above 1675 with stop loss below 1645 (on a closing basis) Target 1705—1725.
More Will Update Soon!!